Model predictive control for SOFC (Solid Oxide Fuel Cell) systems
It is well known that the SOFC system is sealed, and works in a complicated high-temperature (600-1000 C) environment. As a nonlinear multi-input and multi-output system, SOFC is hard to model using traditional methodologies. Most of the existing models that have been developed emphasized the detailed description of cell internal processes, such as mass balances, energy balances and electrochemical kinetics. These models are very useful for cell design, but they are too complicated to be used for a control system design. To facilitate a valid control strategy design, this research tries to avoid the internal complexities and presents a black-box model of the SOFC based on Hammerstein-Wiener model. Also, model predictive control scheme will be applied to the nonlinear model in order to follow the reference voltage and current of the SOFC system. The control input values are calculated by minimizing the objective function which has a finite horizon subject to input and output constraints. The optimization algorithm is derived by a new Lyapunov function based on the linear matrix inequality to guarantee the stability and improve the performance of the system. Because the model predictive control algorithm require a lot of computational burden, the algorithm is implemented by the FPGA hardware based on the embedded system. Finally, the controller is emulated with the Solid Oxide Fuel Cell system simulator and the performance is verified.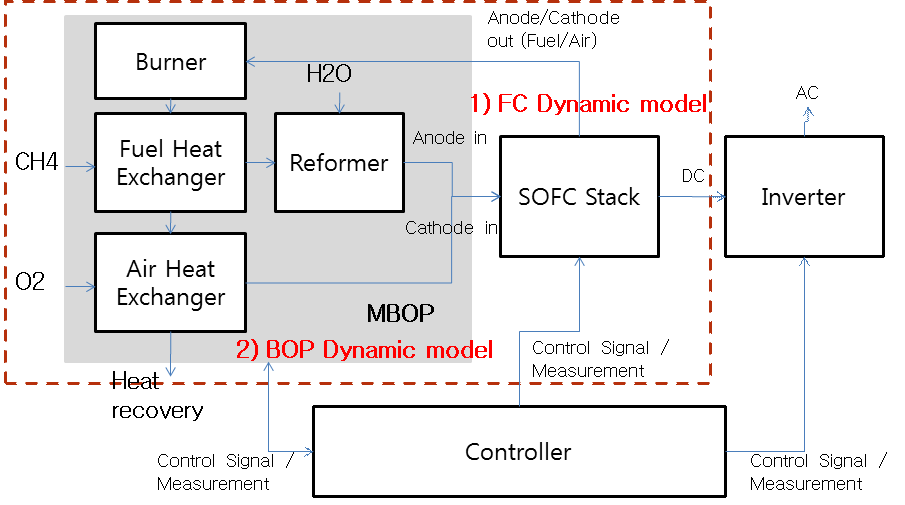 compelling for your audience, and encourage readers to keep coming back.